In Cardiff Mind we have two types of Volunteer. People who volunteer as Trustees and people who want to have a more direct involvement with Service Users by assisting us to provide services.
Trustees are also Directors of the Company and will need to be deemed fit and suitable people to hold office by Companies House and also the Charity Commission. They are invited to have a meeting with the Chief Executive to discuss the organisation and the role of a Trustee and if they wish to pursue their application will be given a Trustee Briefing Pack and invited to attend a Management Committee meeting to get a flavour of how things work before being invited to join.
The selection process for volunteers who wish to assist us to provide services is based on the skills and interests of the volunteer and the current needs of Cardiff Mind. It involves an interview, receipt of satisfactory references and a Disclosure and Barring Service (DBS) check.
THANK YOU

"Our services rely heavily on the significant contributions made not only by our staff but also our magnificent team of volunteers without whom we would not be able to run our Counselling service or our peer led activity groups. On behalf of the Management Committee of Cardiff Mind I would just like to pay tribute to their selfless dedication and recognise that without their support we would not be the organisation that we are and our service users would find their lives far less enriched. Thank you one and all we are grateful for your continuing support "
Jonathan Cole. Chair

Cardiff Mind is committed to good practice in volunteering and so we have drafted a Volunteer Agreement which summarises the mutual expectations between Cardiff Mind and our volunteers – including how we can support you and outlining your responsibilities to Cardiff Mind.
We will provide appropriate induction, training and support

We are committed to valuing diversity in relation to the recruitment, selection and involvement of volunteers

Volunteers' contributions will be valued and they will be treated with respect

We will actively seek volunteers' views on team and organisational issues

Vacancies
We have no vacancies at the current time




We work extremely hard to provide the best possible service but occasionally we get things wrong. To make a complaint, Contact Us.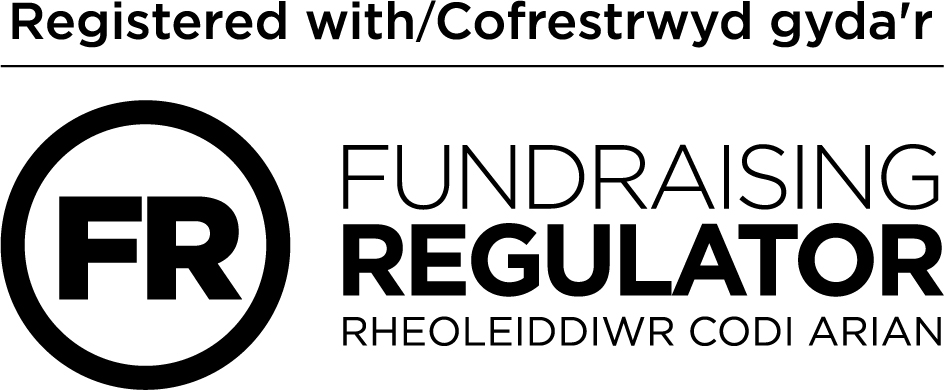 If you would like to hold a fundraising event for Cardiff Mind (your Local Mind Association) or raise funds in any way, you can contact us for sponsorship forms, register with Virgin Just Giving or request collection tins and buckets form us.




We are also registered with 'Recycle4Charity' where organisations or individuals can recycle their ink cartridges free of charge. Cardiff Mind receives a £1 donation for every cartridge donated. Please visit: www.recycle4charity.co.uk



As a local voluntary organisation, we rely on the support of individuals, public bodies and organisations to fund the vital mental health services we provide in Cardiff. We especially would like to thank the following people who have recently raised funds for us.


We would like to thank Legal & General Community Fund for their very generous donation during these difficult times. Many Thanks

Many Thanks to Halle-Marie Curran who is 8 years old for her fantastic fundraising effort. Thank you Halle-Marie you can be very very proud of yourself.

In Memory of Josh Youngman

We are very grateful to the family of Josh who sadly lost his life due to the Corona virus, for thinking of Cardiff Mind. Family and friends were asked if they would like to make a donation to think of us. We have received many donations in Josh's memory and would like to express our thanks to all concerned. We are very grateful. Thank You.

Many Thanks to Rachel Perrin who recently ran the Cardiff Half Marathon and raised more than anticipated for Cardiff Mind

Thank you also to Laura Woodford for her recent fundraising efforts.

We would like to thank DJ Michael Duffy from the Fuel Rock Club for organising a collection during one of his recent gigs. We are very grateful for his efforts.

We are delighted to announce that Marks and Spencers have chosen Cardiff Mind as their Charity of the Year.

'Bills' Cardiff who have kindly named Cardiff Mind as their 'Charity of the year'
and have completed their first fundraising event:

Facepainting in Cardiff during the 'Pink' Concert.
Many Thanks to all concerned


Radyr & Morganstown Trail Half Marathon raised money for Cardiff Mind in memory ofElin Boyle.

Elin was a learning support teacher at Ysgol Gyfun Gymraeg Plasmawr who sadly lost her life in March after a long battle with mental illness. Elin was a truly exceptional woman who had a gift to make others feel better and happy, and who went above and beyond to support the emotional wellbeing and mental health of so very many pupils at the school.

Shaws The Drapers who frequently donate the proceeds of the sale of carrier bags.

A massive thank you to the staff and especially the children of Marlborough Road Primary School

Cardiff University
Shaw Trust
Target Group who named us as their 'Charity of the year'
Menter A Busnes
Dragon Taxis
Radyr Golf Club
Marks and Spencers

Admiral Insurance who match funded the donations raised by their employee Lisa Lockwood

Lisa Lockwood who offered meditation sessions at Admiral in Cardiff and donated funds raised in the last quarter to Cardiff Mind.

Clients of Spicketts Battrick Solicitors for their kind donation

The Ocho Lounge who raised a huge £1525.20 when relocating to new premises.

Cardiff Lions.


Tesco Stores Ltd, Cowbridge Road East, Cardiff who kindly donated their ' community wishing well' funds for the Month of May.

Wayne Thomas, friends and colleagues of The Canteen (Caban @ No 40)


Clifton Street Cardiff who raised over £1000 in memory of:

     JUDE MORGAN BRIDGES

also: Cardiff University Badminton Club and Cardiff University A Cappella Society.

and also the 'Coming Home Choir' who raised funds in memory of their member and friend:            HAMISH


We are extremely grateful to everyone involved for their huge efforts.






If you are able to make a donation to our work, it will be greatly appreciated and will go directly to providing services to support local people.
Any donation, large or small, one-off or regular will be used to support people in mental distress. If you are a UK taxpayer, using Gift Aid can automatically make every £1 you donate worth £1.28.
Please also consider:
payroll giving

company support

leaving a legacy

Cardiff Mind encourages all users of our services to become involved and you can do this in a range of ways:

attending meetings or social events: there are a range of different groups available for service users to come along and find out more about what's happening at Cardiff Mind as well as meeting other users of our services and the opportunity to learn new skills and take part.

returning questionnaires or surveys: let us know what you think of our service and how we can improve

taking part in a focus group: we also have groups that look at specific areas of our services to you so that we can ensure our service continues to meet your needs.
Very often the people who actually use our services can make brilliant suggestions on how they can be made better – so we introduced a You said we did approach where good ideas can be celebrated and also the impact acknowledged – PLEASE KEEP THE GOOD IDEAS COMING!


YOU SAID WE DID
Your free Counselling Service has a long waiting list but I am able to pay. I know counselling is not regulated so I can I be sure the person I choose is competent?
We set up our own fee paying service which we can quality assure
We understand why you reduced the length of your coping with life courses but we feel it's not as good
We reverted to the previous format
I have found that the Health ACT course is very helpful why doesn't Cardiff Mind offer something similar
We worked in Partnership with Primary Care to have our staff accredited to provide ACT courses
My course is slow and boring because some of the people on it need interpreters
We suggested to the service commissioner that it might be more advantageous to be sensitive to the needs of both groups so that each could proceed at a comfortable pace. We also worked with interpreters in advance to iron out some terms that were not readily translated from English to assist in getting the right concepts across
You want to contact me by phone and I am not confident on the phone
We offer contact by text and/or email

become a member: everyone is invited to become a member at Cardiff Mind for more details click the About us/Mind Members tab

become a volunteer: Volunteering is an excellent way of obtaining skills that can lead to employment, not just with Cardiff Mind but with other employers. To learn more about volunteering with us click the volunteering tab

attend the Annual General Meeting: usually held in November, The Annual General Meeting is open to all people and organisations that we work with.

If you would like to get involved but there is something stopping you please get in touch and we may be able to help you participate.
My culture does not accept me being alone with a male who is not related and yet you have male staff
We offer assessments by female staff if it is an issue
There are just too many people in your art group it's crowed and we all have to do the same thing
We made a second room available which is connected to the main room with sliding doors so people can choose their level of interaction
With austerity and government cutbacks there is very little support for carers anymore
We developed a short-breaks scheme and secured funding to operate it from a charitable source
I really need help to access leisure and community opportunities that the Council can no longer provide in a Care package due to financial constraints
We developed a self funded service to meet the gap and support people in Residential Care and in Partnership with the Friendly Trust